The OrangeBear.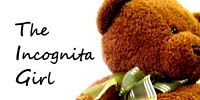 The Orange Bear is owned by The Incognita Girl


Deals mainly with OrangeBear and E-Style Spree


Email: the.incognitagirl@gmail.com
POSB Savings 131 - 42747 - 6






The OrangeBear.





MAPS


I don't really care, so just spam. :D






ALL ENQUIRIES, please mail directly to the.incognitagirl@gmail.com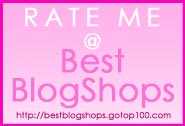 Links
Layout: vehemency
Icon: reruntherace


Thursday, July 2, 2015, 11:24 PM
Dear Spree-ers, WE HAVE MOVED.
Tuesday, January 14, 2014, 9:44 PM
We are on FaceBook Now.
1) We are On Facebook now, Like our page to get updates on new sprees or
new collections for the Orangebear Spree.
2) Like our page to get a

One-Time Waiver
Of Handling Fee

in any Spree Participation.
3) Like our page and enjoy a

Waiver of Handling fee

by just purchasing 5 items or above. This is valid only for Orangebear Spree.
4) Like our page to stand to win in contests on our Facebook page.
5) Like our page, because.you.like.it. :)
Don't hesitate, click on link below.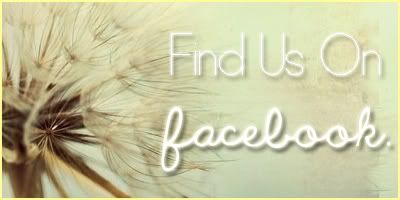 S A L E
Instocks. Newly updated on 15th JAN 2012.
9:19 PM
OrangeBear and E-Style Spree (On - Going)



Newest Order received on: 10th FEB 2012

Please take note that Orangebear caters for plus-size females.
While E-Style caters for smaller builds.
NOTE: Dear Spree-ers, please take note of the Status of the Item
at the Bottom of the page before ordering.
已售完 = Sold Out . Item is sold out and will not be restocked either.
追加预购 = Item is in restocking mode, you are expected to wait for your item
.
现货供应 = Item is in stock.
最后限量供应 = Item is in stock, but running out fast.
Please look at
FAQ
at the sidebar for anymore queries.
Items which are instock will take within 2.5 weeks to arrive, whereas
restocking items will take up to 1.5 months.
Please
Click Here
for the Order Form, thank you.



Email us your order to the.incognitagirl@gmail.com

Paid orders will be sent in immediately to prevent OOS.

Items that are in stock will be shipped out every week.

No capping, it will be

an ongoing spree.

Participants and qty of items ordered will be noted here.

A mass email will be sent after each batch arrives.

For tracking number of Batch Status, please take a look at the Batch Status at the left sidebar.

Please fill in the order form before sending your orders.

Please read the Terms and Conditions at the side bar before ordering. Thank you.
List of Participants
(Note: Only Participants who have paid for their orders will be shown here)

A mass email will be sent to all spree-ers after each batch arrives.
Spree-ers with the status

[Arrived]
ALL

your items have reached, please arrange to collect from me.
Once collected, your name will be deleted from the list.
Chyn (23/8/11) - 6 + 4 items [PAID]

[Arrived]

Jesse - (28/9/11) - 7 items [PAID]

[Arrived]

Carol - (4/10/11) - 1 item (AO) [PAID]

[Arrived]

Carol (27/10/11) - 2 items [PAID]

[Arrived]

Carmen (5/11/11) - 1 item [PAID]
Yvonne (10/11/11) - 9 items [PAID]
Meixin (13/11/11) - 2 items [PAID]
Kai Lin (18/11/11) - 7 items [PAID]

[Arrived]

Hui Ling (28/11/11) - 2 items [PAID]
Veron (30/11/11) - 6 items [PAID]
Elvina (30/11/11) - 8 items [PAID]
JinTze (5/12/11) - 18 items [PAID]
Meixin (6/12/11) - 1 item [PAID]
Eleen (6/12/11) - 9 items [PAID]
Constance (6/12/11) - 10 items [PAID]
Jacinda (8/12/11) - 4 items [PAID]
Shi Rui (14/12/11) - 5 items [PAID]
Kacy (16/12/11) - 1 item [PAID]
Yan Ling (16/12/11) - 6 items [PAID]
Cheryl (17/12/11) - 5 items [PAID]
Jocelyn (18/12/11) - 11 items [PAID]
Irene (26/12/11) - 6 items [PAID]
Shui Qing (28/12/11) - 9 items [PAID]
Qiqi (30/12/11) - 2 items [PAID]
Hui Wen (31/12/11) - 4 items [PAID]
Felicia (31/12/11) - 4 items [PAID]
Ping Shi (1/1/12) - 10 items [PAID]
Evon (2/1/12) - 4 items [PAID]
Qiqi (2/1/12) - 1 item [PAID]
Jocelyn (3/1/12) - 3 items [PAID]
Irene (4/1/12) - 4 items [PAID]
Bin Bin (4/1/12) - 4 items [PAID]
Irene (4/1/12) - 5 items [PAID]
Pei Wen (5/1/12) - 5 items [PAID]
Felicia (6/1/12) - 2 items [PAID]
Daisy (7/1/12) - 9 items [PAID]
Bin Bin (8/1/12) - 4 items [PAID]
Adelphia (8/1/12) - 10 items [PAID]
Min Er (8/1/12) - 2 items [PAID]
Jaclyn (9/1/12) - 7 items [PAID]
Qiqi (9/1/12) - 1 item [PAID]
Hui Choo (9/1/12) - 1 item [PAID]

[Arrived]

Dawn (10/1/12) - 8 items [PAID]
Min Er (14/1/12) - 2 items [PAID]
Rachel (15/1/12) - 4 items [PAID]
Sabrina (16/1/12) - 2 items [PAID]
Peiyi (18/1/12) - 3 items [PAID]
Carol (18/1/12) - 2 items [PAID]
Justina (19/1/12) - 3 items [PAID]
Hui Ling (19/1/12) - 6 items [PAID]
Jesssica (28/1/12) - 4 items [PAID]
Heather (29/1/12) - 3 items [PAID]
Veronica (30/1/12) - 9 items [PAID]
Cuixian (30/1/12) - 2 items [PAID]
Charlene (30/1/12) - 6 items [PAID]
Yong Ying (31/1/12) - 6 items [PAID]
Shermaine (1/2/12) - 6 items [PAID]
Irene (2/2/12) - 7 items [PAID]
Fern (2/2/12) - 9 items [PAID]
Valerie (3/2/12) - 6 items [PAID]
Irene (3/2/12) - 5 items [PAID]
Angeline (3/2/12) - 2 items [PAID]
Yu Ting (6/2/12) - 2 items [PAID]
Irene (8/2/12) - 7 items [PAID]
Charlotte (8/2/12) - 4 items [PAID]
Jin Tze (8/2/12) - 1 item [PAID]:
Nana (9/2/12) - 3 items [PAID]
Constancce (10/2/12) - 3 items [PAID]
Handling Charge: $2.50 FLAT fee per spree-er regardless of how many items you

bought.

Shipping charges as below.

Accessories/Light Apparels (Shawls/Leggings) - $1.00 per item

Tops/Shorts/Skirts/Wallets - $2.00 per item

Jacket/Jeans/Denim Apparels/Pants/Dress/Long Skirts/Sweaters - $3.00 per item

Flats/Low Heels/Bags - $3.50 per item


Oxford Heels/Boots - $4.00 per item

Payment: (Price in NTD x 0.05) + $2.50 (flat handling fee) + (respective shipping fee x the no. of items) = Please provide your Initial Nick and Transaction Reference after payment.
Order Form as below

Name:

Mobile:

Collection mode:

Postage/Meetup please state

1)

Item name:

Url:

Color/Size:

Price in NTD:

Quantity:

Alt Colour or size if item is OOS: or state DNB (Do not buy)

Payment: (Price in NTD x 0.05) + $2.50 (flat handling fee) + (respective shipping fee x the no. of items) =


Email us to

the.incognitagirl@gmail.com

for your orders, thank you.






Tuesday, January 15, 2008, 2:12 AM

Batch Status
The batches will be arriving in a weekly basis.

Track the numbers @

Here

or Here
[ON THE WAY] = Batch has been shipped and it is on the way to Singapore.
[ARRIVED] = Batch has arrived and a mass email has been sent to spree-ers.


For batch 2009, 2010 & 2011 tracking nos, please click here.




10th JAN 2012 - Tracking No:

CC245720966TW

[ARRIVED]




2nd FEB 2012 -

Tracking No:

CC245721666TW

[ON THE WAY]

















Labels: status






2:10 AM

Private Spree Supply Status



Similarly for the tracking number for each batch, do check out the batch status. Tracking Number will be updated on a regular basis in that page.






Monday, January 14, 2008, 8:58 PM

Please complete the order form as below and send it to the.incognitagirl@gmail.com (if you are unsure, please take a look at the sample below)

We will send you a confirmation email after we have received your order form.



Name:




Mobile:




Collection mode:

Postage/Meetup please state





1)




Item name:




Url:




Color/Size:




Price in NTD:




Quantity:




Alt Colour or size if item is OOS: or state DNB (Do not buy)





Payment: (Price in NTD x 0.05) + $2.50 (flat handling fee) + (respective shipping fee x the no. of items) =



Order Sample


Name: Tan Ah Gao
Mobile: 8888 8888
Collection mode: Normal Mail

1)
Item name:
【凱蒂菈克的貓】GHECKER 370741 復古輕便皮革雙層斜背包.2只免運
Url:
http://tw.f6.page.bid.yahoo.com/tw/auction/f10473984?u=stilaandeva
Color/Size: 咖啡
Price in NTD: 199 NTD
Quantity: 1
Alt Colour or Size if item is OOS: DNB
Payment: (199 x 0.05) + $2.50 (flat handling fee)
+ (respective shipping fee x the no. of items) = $14.95

Labels: howtoorder






8:44 PM

Handling and Shipping

A flat handling fee of $2.50 will be collected for all spree-ers, regardless of how many items you ordered.

Shipping fees per item

Accessories/Shawls/Leggings - $1.00 per item
Tops/Shorts/Skirts/Wallets - $2.00 per item
Jacket/Jeans/Denim Apparels/Pants/Dress/Long Skirts - $3.00 per item
Shoes/Bags - $3.50 per item

ALL payment to be made POSB Savings Account No: 131 - 42747 - 6

We only accept iBANKING and ATM transfer ONLY.

You may choose to queue up at any POSB branch and deposit the cash through the bank tellers if you do not own an ATM card or bank account.

Below are the various Collection Methods.

Normal Postage
Registered Postage
Meetup at AMK MRT only (Every Sunday @ 12.30pm and Wednesday @ 6.30pm)
Self-Collection (Let us know so that we can arrange.)

Please note that postage fees are collected after the items have arrived so that we can weigh the items and advise accurately on the amount.





Labels: payment